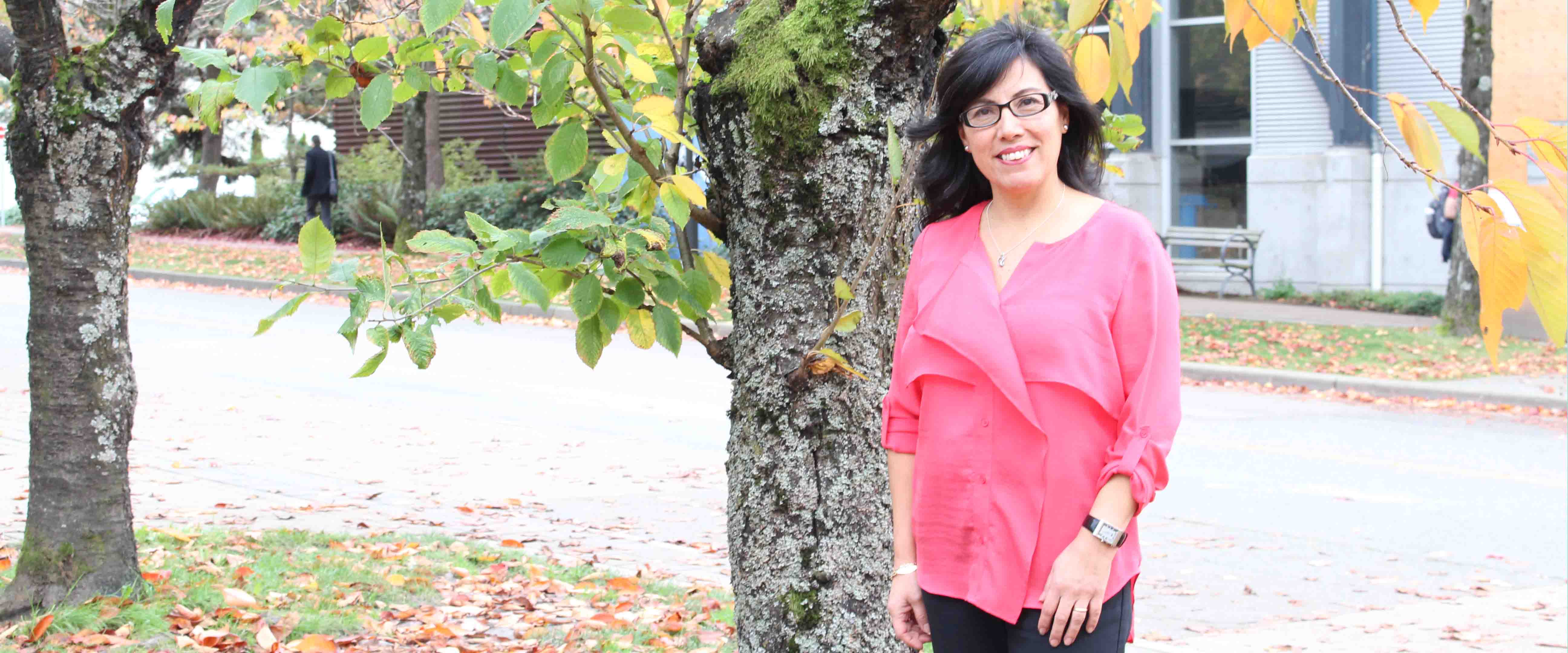 Jackie Carpio has always loved numbers.
As a girl in Peru, she used to add the six numbers on cars' license plates – so Canada's three are a cinch. This love of numbers led to a degree in accounting, and roles in the financial departments of various organizations, including the Vancouver Museum and Science World.
The latter started as a volunteer position, one of several after Mrs Carpio's move to Canada in 1997, roles she took in order to learn the systems and processes in place here. This move was made for love – before getting married, Mrs Carpio and her husband would see each other once a year on his trips home from Vancouver. One day, he asked her to come back with him, and see how she found the city.
"When I came for a month, I loved it. We married and I came to Vancouver."
While the move was difficult at first, given she was studying English full-time, once she had completed her course and found a job, it became much easier.
"Now I love it here, I love Vancouver, I love Canada, I love the people."
Jacqueline Carpio
After a decade with Science World in accounts payable, Mrs Carpio moved to work for the then-School of Occupational and Environmental Health in 2010 as financial assistant, motivated by the School's focus on the environment.
"I'm concerned about the environment because I want a healthy world for my son, for future generations."
Jacqueline Carpio
She has worked at the School of Population and Public Health ever since, and a highlight of her time here has been her participation in the Zero Heroes team, and its win in a UBC-wide competition focusing on sustainability initiatives within the university.
This competition saw the team create the recycling bins that still stand around the building. The prize for winning was either pizza or a 30 minute massage. "We chose the massage."
Another memory of SPPH is of losing her friend Carolyn Bell, who passed away in October. "I've never experienced this before, I used to see her every day and now she's gone. It's a strange feeling."
Working at SPPH gives Mrs Carpio a good work/life balance, something she appreciates.
"My schedule allows me to pick up my son from school and stay with him in the afternoon, that's something I value a lot."
The Zero Heroes team's win was two years ago, but the bins are still in place, and readers can see (and use) them on every floor.